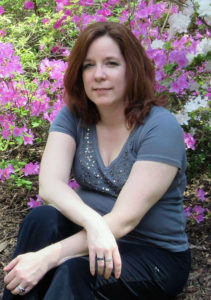 I'm Debby, also known as THE SECURITY DIVA! I'm on a crusade to bring common sense to security!
I am a married mom of six adult children (Yes, I made it through the teen years!) and I have been in the security field for six years. I have a Bachelor's degree in Criminal Justice Cyber Security, but I have learned more about security in real life. My passion is to help you by passing on some common sense security tips. It is my belief that security is of the utmost importance in your life and your family's life. Allow me to help you make your little corner of the world as safe and secure as possible.
I have come to realize that most people outside of security don't really think too much about security. Security is so much more than locking your front door and making sure you have a good anti-virus on your computer. I have seen and heard about things that make me cringe and think how lucky it is that nothing bad happened. I want to help you by talking about threats to you and your family that you probably haven't even thought about. They may not be Earth shattering, life changing threats, but they will be things that you should be aware of. I want to bring to light some tips to help you stay safe.
Join me on my crusade to bring common sense to security!